Glory for Platinum: BASC commemorates 70th Founding Anniversary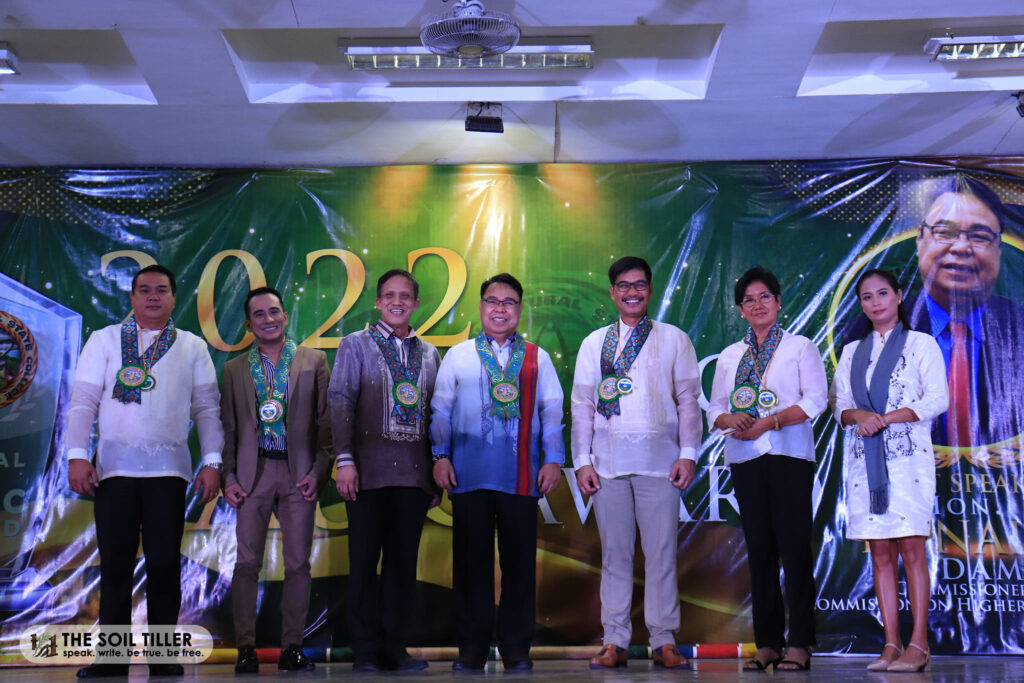 After seven decades of its foundation, Bulacan Agricultural State College (BASC) despite the challenges of the pandemic, recognized the continuing excellency and legacy of its alumni during the 2022 Dangal ng BASC Awarding Ceremony.
In celebration of its 70th Founding Anniversary bearing the theme "BASC @70: Serving and Leading in The New Normal Towards Becoming an Agricultural University", the college held a four-day event from February 21- 24, 2022.
To mark the first day of the event, Rev. Fr. Angelito S. Santiago, Parish Priest of Sacred Heart of Jesus concelebrated a thanksgiving mass at the BASC Multipurpose Gym, and blessed the new buildings and vehicles of the college.
These infrastructures included the Institute of Education Building, Office of Student Affairs and Services, Registrar's Office and Technology Commercialization Center.
In the afternoon, the traditional BASC Open House transpired with a variety of foods and beverages lined in the car park for everybody's consumption.
On the second day, the BASC faculty and staff participated in the Basketball 3-points shooting, Badminton Doubles Men/Women and Mobile Legend Tournament.
Also, a Cultural Presentation was held after the face-to-face recognition of the winners during the CAASUC III and International Taekwondo Competition.
The Dangal ng BASC 2022 took place on the last night of the event attended by the college officials, faculty and staff, awardees, and other guests.
Commisioner Ronald L. Adamat of the Commission on Higher Education and Chair of BASC Board of Trustees grace the event.
The Dangal ng BASC awardees in their respective categories are as follows:
Best Project Cooperator – Deogracias C. Garcia
Best Faculty Extensionist – Dr. Imelda S.A. Navarro
Best Faculty Researcher – Joanna Marie S. Bradecina
Public service – Hon. Robert Mananguit
Entrepreneurship Trade and Industry – Mr. Andy D. Marantal
Agriculture – Mrs. Catalina V. Roman
Education – Dr. Hermogenes M. Paguia
Special citation – Engr. Ronel D. Caña
Lifted from: The Soil Tiller