NARBA strengthens linkage with BASC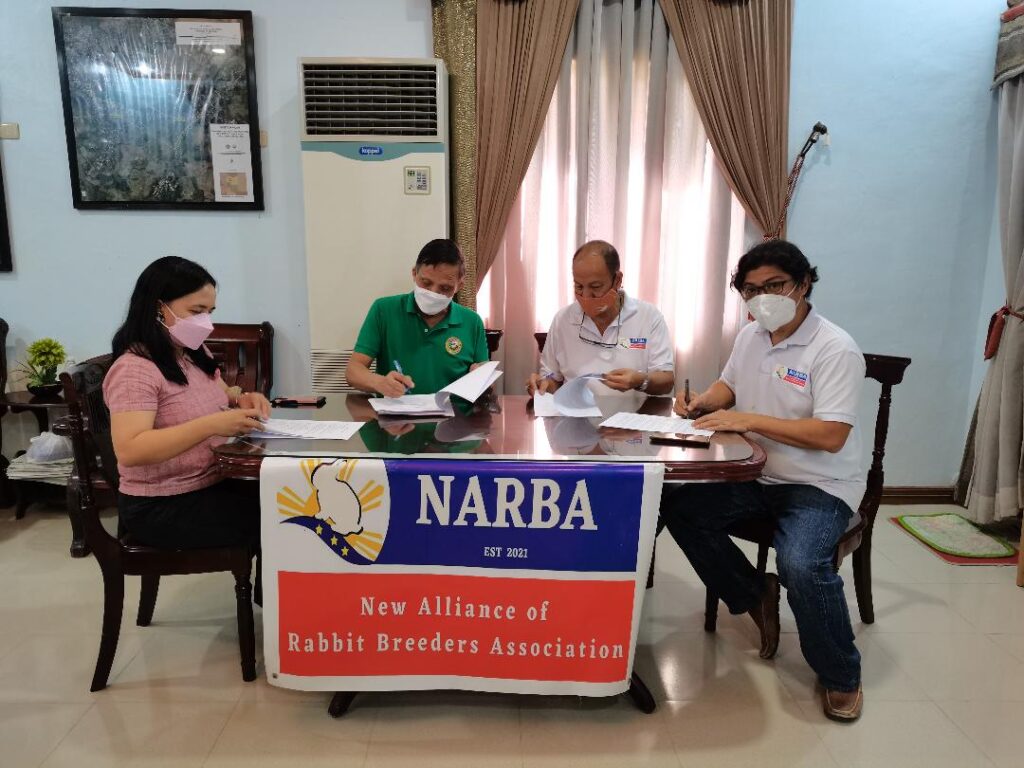 The key officers of New Alliance of Rabbit Breeders Association (NARBA) visited BASC on February 8, 2022 to discuss more areas of engagement on rabbit-related endeavors. They clarified with Dr. Honeylet J. Nicolas, VP-REPD and lead rabbit researcher of BASC, on training collaborations related to the CHED-funded 4K Program (Karne ng Kuneho para sa Kalusugan para sa Kabuhayan). BASC and NARBA have a MOA on the program, which was signed in November 2021.
In this visit, the two organizations forged a second MOA for the DOST Region 3-funded project "Production and Standardization of Breeder Rabbits in Bulacan." The NARBA officials, headed by Dr. Zosimo De Leon, signed the MOA with BASC President, Dr. Jameson H. Tan. During the courtesy visit with Dr. Tan, NARBA officers also opened some probable areas of future collaboration including trainings for students, a convention for NARBA members and other rabbit enthusiasts, and various forms of technical assistance by NARBA veterinarians and rabbit experts on other projects of BASC.
Before leaving the College, the NARBA officers also visited the on-going construction of the new BASC Rabbit Production Project, which will house purebred rabbits under the aforementioned CHED- and DOST-funded projects. They gave valuable recommendations to Dr. Nicolas on how to improve the housing, as well as remedies for possible problems in the future.