DA-BAR monitors NOAP Project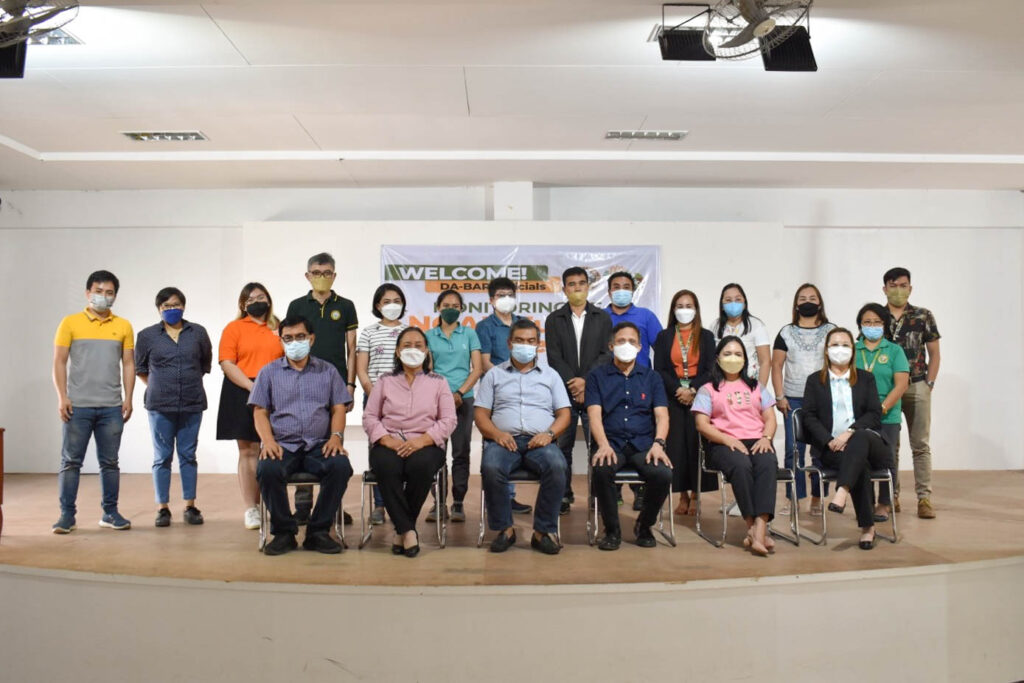 The Department of Agriculture – Bureau of Agricultural Research (DA-BAR) headed by Director Dr. Junel B. Soriano visited the Bulacan Agricultural State College (BASC) on February 16, 2022 to monitor the NOAP-Funded Project entitled "Strengthening the Production and Marketing Systems of Organically Produced Commodities in Region 3."
Dr. Jameson H. Tan, BASC President, welcomed the DA-BAR officials and applauded the contributions of Dr. Soriano, as well as that of Dr. Josie A. Valdez, now a DA-BAR technical consultant, during their terms as VP for RET and President of the College, respectively.
On his message, Dr. Soriano commended the project team's effort led by Dr. Josefina Mananguit for the conduct of their NOAP-funded project. He also highlighted the new programs, plans, and reforms of DA-BAR. He shared the R4DE System of their agency. Part of the reforms are agricultural modernization, encouraging the youth to be involved in agriculture, and harmonization of resources by developing technologies that should turn into policies that will be beneficial for farmers and other target beneficiaries. In addition, Dr. Soriano emphasized that research investment valuation will soon be included on the implementing policies of the DA-BAR for funded projects.
During the monitoring of the project status, Dr. Mananguit shared the accomplishment report of the project. In return, the DA-BAR evaluation team and consultants asked questions regarding the achievement of expected project outputs, and extension of project duration.
For the closing remarks, Dr. Honeylet J. Nicolas, Vice President for REPD, informed BAR officials about the improved performance of BASC in REPD activities in terms of faculty involvement, packaged proposals for external and internal funding, and resource generation. She also vowed that the REPD Office, learning from the monitoring activity and suggestions of DA-BAR, will institute measures to improve the monitoring and evaluation system of RDE projects, and to enhance the utilization of projects specificially in terms of publication and producing policy recommendations.