Ceremonial Signing of MOA: Virtual Internship Program of BSAM 4th Year Students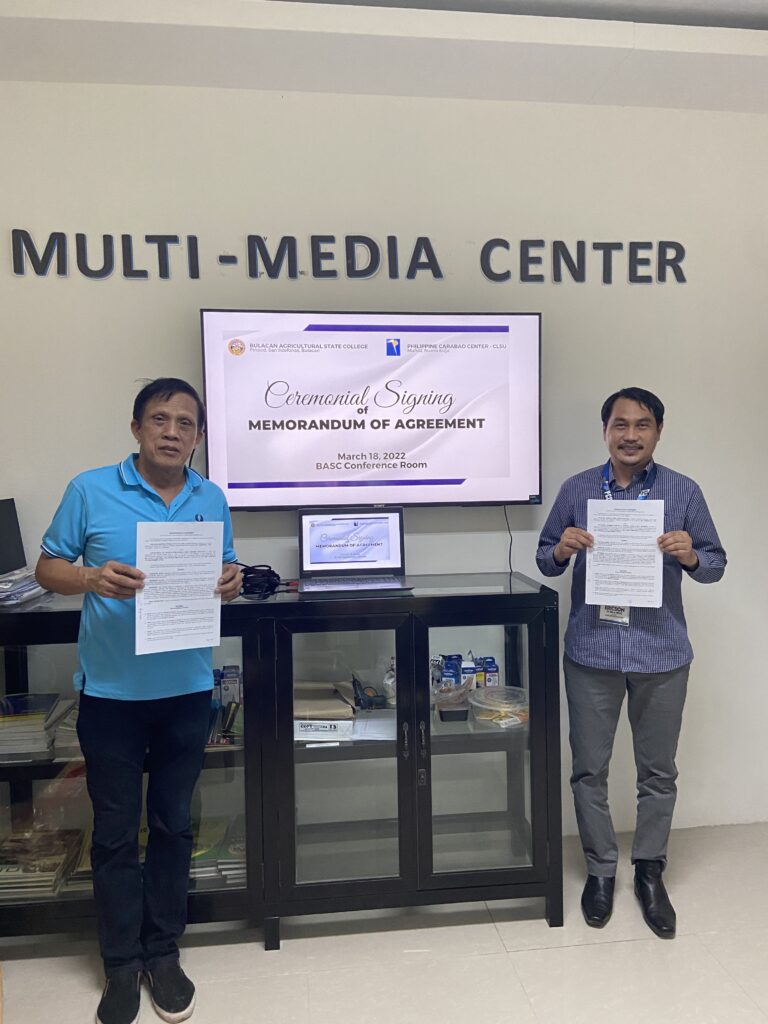 The Bulacan Agricultural State College (BASC) represented by its President, Dr. Jameson H. Tan has partnered with the Philippine Carabao Center at Central Luzon State University represented by its Director, Dr. Ericson N. Dela Cruz in the implementation of the On-the-Job Training Program through Memorandum of Agreement (MOA) signing Ceremony held on March 18, 2022, 1:00 PM at the BASC-Main Campus, Pinaod, San Ildefonso, Bulacan.  The said collaboration aimed to give full support on the internship program of graduating students under the BSAM program by providing practical approach to acquiring new competencies and skills needed in preparation for their future career.
Also present during the MOA signing were BASC Vice President for Academic Affairs, Dr. Cecilia S. Santiago; Dean of the Institute of Management, Dr. Rodrigo G. Buenaventura; Assistant Dean, Mrs. Aisanne Marie S. McNatt, Program Chairperson of BSAM, Mrs. Leah V. Indon and Ms. Annie Rose P. Pagdanganan, BSAM OJT Coordinators; and the BSAM fourth year students.