BASC triumphs in Thailand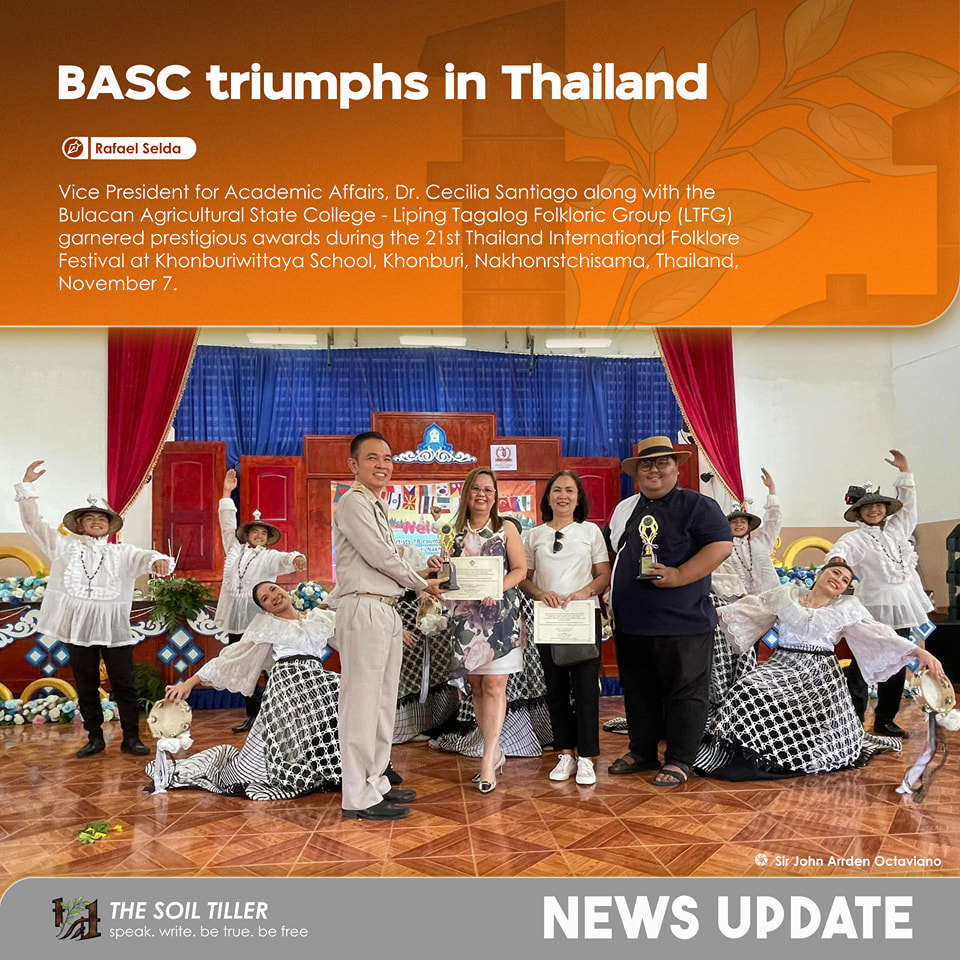 Vice President for Academic Affairs, Dr. Cecilia Santiago along with the Bulacan Agricultural State College – Liping Tagalog Folkloric Group (LTFG) garnered prestigious awards during the 21st Thailand International Folklore Festival at Khonburiwittaya School, Khonburi, Nakhonrstchisama, Thailand, November 7.
Dr. Santiago, alongside with India and Poland, received the Diamond Leader of Asia Award and International Leadership with Crow Spirit Award while LFTG was rewarded for their Spectacular Costumes, Excellent Temperamental Stage Performance, and Two Graceful Gestures and Cadency of the Delegation.
Dr. Santiago already delivered her gratitude after receiving the International Leadership with Crow Spirit Award last November 6 pointing to the world class event as a way to achieve a common goal of lasting peace through education and culture.
The festival is still at play, BASC as the Philippines' representatives were expected to bring more pride for the school and the country as well.
Written by: Rafael Selda
Layout by: Hannah Sagalon
Photo credits: John Arrden Octaviano
Lifted from The Soil Tiller