BASC poised to become university soon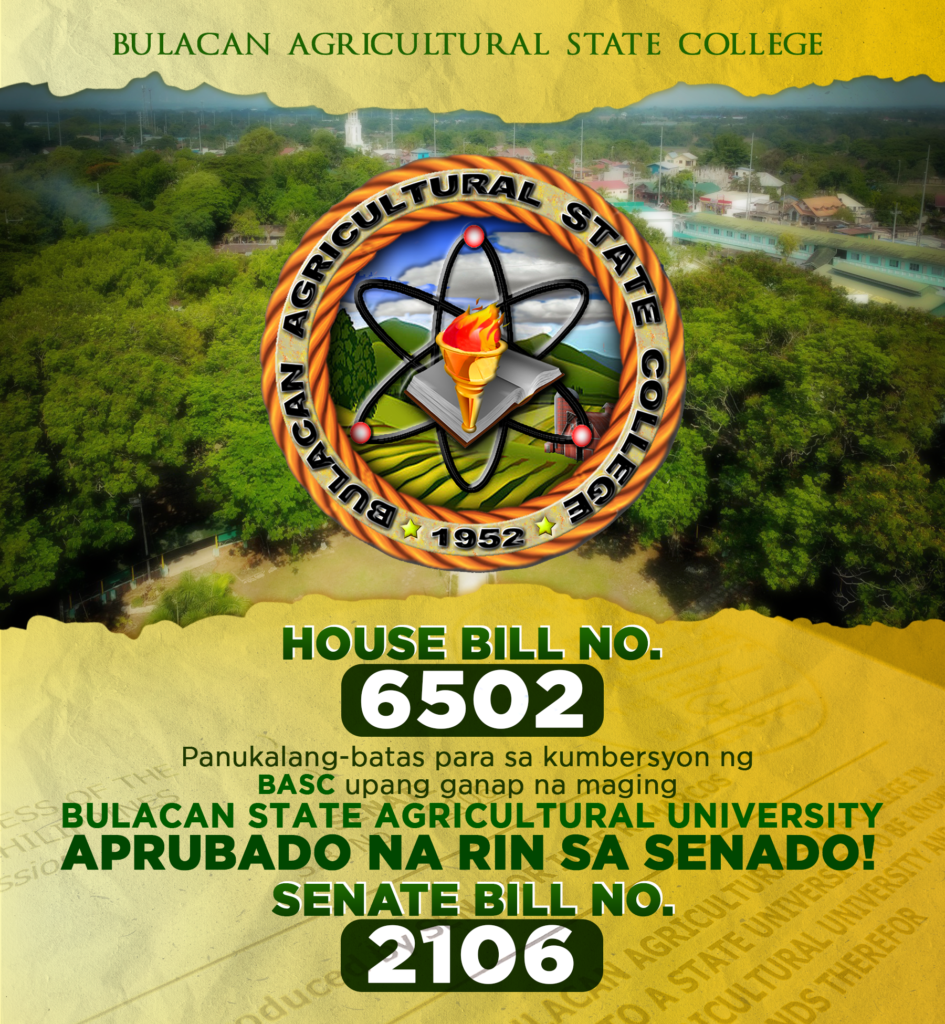 The Bulacan Agricultural State College (BASC) is expected to become a university soon after the Senate approved on third and final reading the bill for its status conversion.
House Bill 6502 seeks to convert the BASC, with main campus in Pinaod, San Ildefonso, Bulacan and campuses in Poblacion, San Ildefonso, Bulacan and Dona Remedios Trinidad municipality, into a state university.
Bulacan 3rd District Rep. Lorna C. Silverio, one of the main authors of the bill, said on Wednesday that after the Senate's approval on Monday, the proposed law will be forwarded to the Office of the President for the signature of President Rodrigo Duterte.
Silverio added that once it will obtain a university status, the BASC will be able to establish more facilities and offer additional academic programs.
Dr. Jameson H. Tan, president of BASC, said that becoming a state university is not just an aspiration for the BASC, but also an opportunity for them to become more responsive to the community that it serves and uplift the quality of services they deliver as an educational institution.