BASC holds its Inaugural International Fora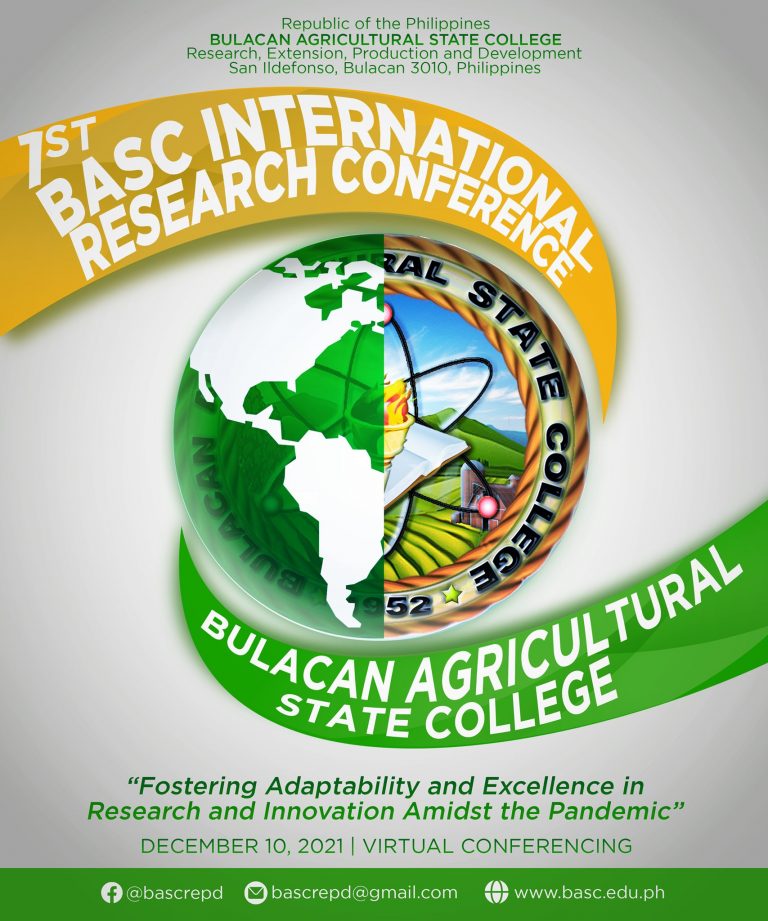 The Bulacan Agricultural State College – Research, Extension, Production and Development (BASC – REPD) Office successfully conducted its first International Research Conference with the theme, "Fostering Adaptability and Excellence in Research and Innovation Amidst the Pandemic" on December 15, 2021 via Zoom application and was aired live thru the Facebook page of REPD.
Dr. Glenn B. Gregorio, Director of the Southeast Asian Regional Center for Graduate Study and Research in Agriculture, and Dr. Touch Visalsok, the Secretary of State for the Ministry of Education, Youth and Sport from the Kingdom of Cambodia, served as the Keynote Speakers of the said conference.
Dr. Tian Xiaohong and Dr. Liang Yan from Northwest A & F University China, and Dr. Gundre Jayachandra Reddy from Sri Venkasteswara India, shared their research findings as plenary speakers.
A total of 26 papers were presented and evaluated by esteemed panel of evaluators composed of Dr. Gloria Burow from the US Department of Agriculture; Dr. Arthur Dayrit from the Philippines' Department of Agriculture; Engr. Marc Alexei Badajos from Central Philippines State University; Dr. Maximo Muldong, La Consolacion College of Manila; Dr. Cirilo Mirano, Jr., Deputy Director of the Professional Development from Oman, and Dr. Christopher Delino from the Our Lady of Fatima University.