ASUS Edukasyon School is in Partnership with BASC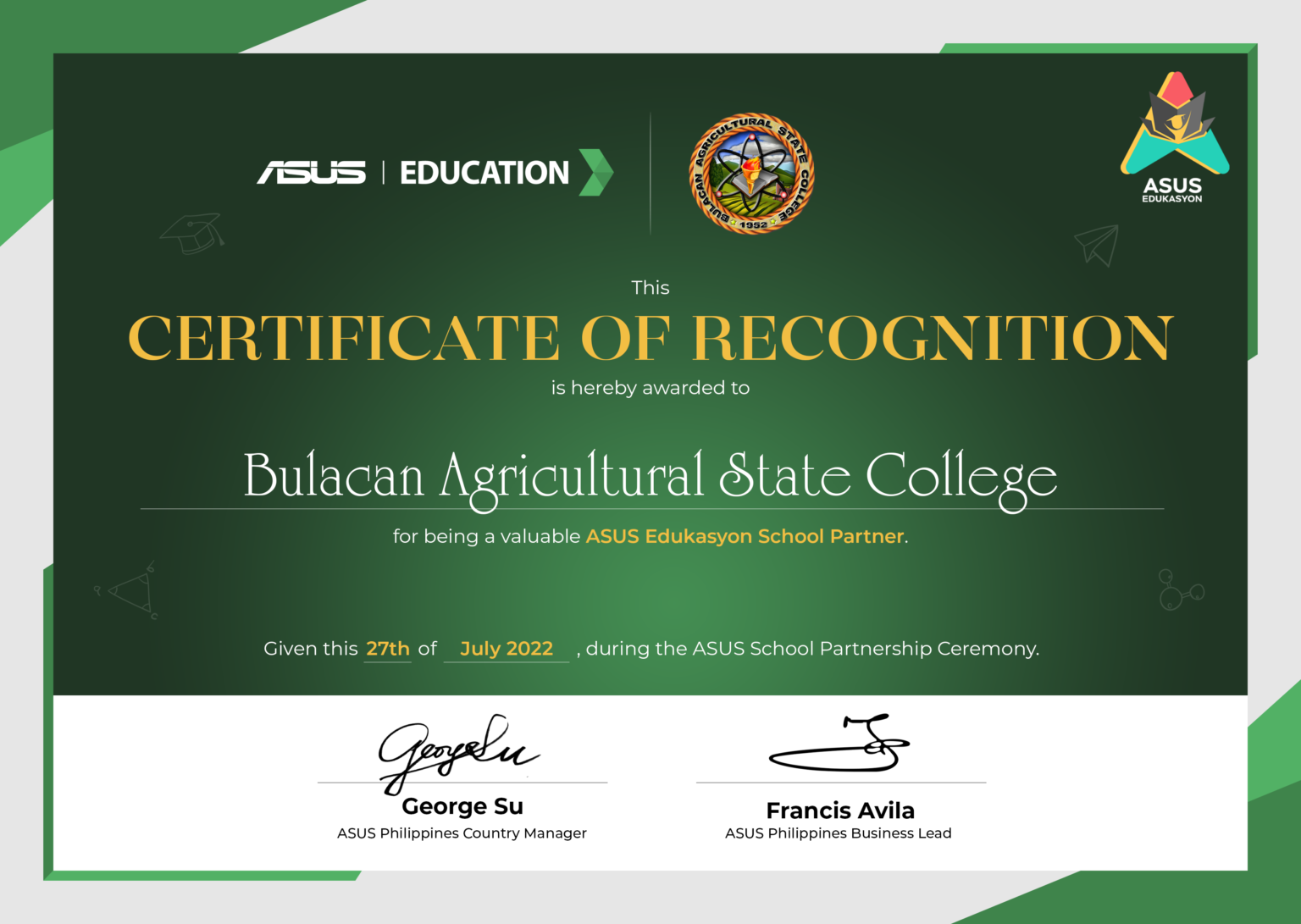 On July 27, 2022 BASC in partnership with ASUS Philippines launched the virtual ASUS Edukasyon School Partnership. The momentous event was participated by Mr. George Su ASUS Philippines Country Manager and Mr. Francis Avila ASUS Philippines Business Lead, together with Ms. Margarita Baula, ASUS Vertical Account Sales Account Sales-Education. It was hosted by Mr. Jacob Vargas and Ms. Anne Chantal. Our very own President Dr. Jameson H. Tan, Engr. Alfredo L. Taluban Jr. Dean of Institute of Engineering and Applied Technology(IEAT), Engr. Myrtel S. Bernardo Program Chair of Information Technology and Engr. Jermyn G. Evangelista, School coordinator for ASUS and BASC.
The partnership enabled assistance to our institution in the modernization of the  IT facilities and support to teachers and students so they can excel more both in teaching and learning by utilizing the modern IT facilities and programs. Among the other benefits are as follows:
Institution:
Yearly School Development Fund
Computer kiosk and computer laboratory decoration
Microsoft for Education Learning Seminar
Google for Education Learning Seminar
PR and Digital Features
Instructors
Technology update seminar
Exclusive discounts
Excellence Award to Top educator
Students
Technology update seminar
Exclusive discounts
Internship for graduating students (on-the-job training to top students
Excellent Award to school valedictorian
With BASC tagline shaping the mind, transforming lives, it was indeed through this partnership that established great aid to the uplifting and improvement on the digital infrastructure of the BASC community.