Third year DVM student completes 2022 AAACU Summer Enrichment Program in Thailand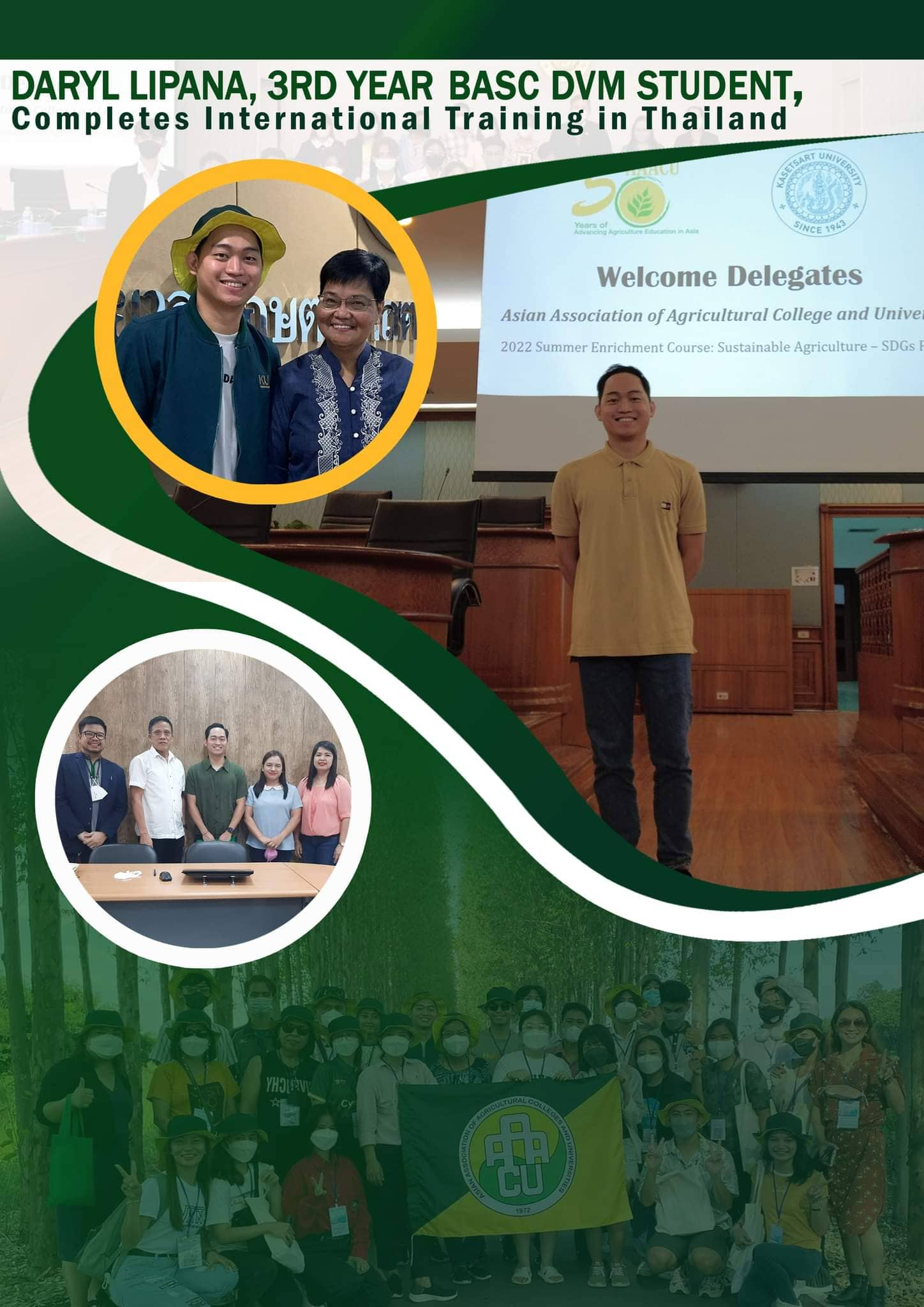 A third year Doctor Veterinary Medicine student of Bulacan Agricultural State College, Daryl T. Lipana, successfully completed the 2022 Asian Association of Agricultural Colleges and Universities (AAACU) Summer Enrichment Program held in Thailand from August 22 to September 2, 2022. Mr. Lipana is the first student of BASC to attend and complete the said international training program.
Hosted by the Kasetsart University – Kamphaeng Saen Campus in Thailand, the two-week program featured lecture-discussions, student interactions, and knowledge sharing about agriculture. Delegates were further exposed to the Thai context of agriculture through field visits. Cultural visits which aimed at exhibiting to the delegates the historical and modern faces of Thailand, were also conducted. 
This event is an upshot of the membership of the College to the AAACU. Last July 4 -8, 2022, Dr. Jameson H. Tan, BASC President, and Dr. Cecilia S. Santiago, Vice President for Academic Affairs, attended the 23rd AAACU Biennial Conference and General Assembly, coinciding with the 50th AAACU Founding Anniversary. This was an international conference with the theme "Revolutionizing Agricultural Innovations Towards Social Sustainability" which featured the International Forum on Agricultural Innovation, Sustainability, Entrepreneurship and Networking, held in Furama Hotel, Chiang Mai, Thailand.
The BASC is continuously strengthening its internationalization efforts in order to establish more linkages and open opportunities like this for the students of the College.