ARaMP, BASC start preps for rabbit congress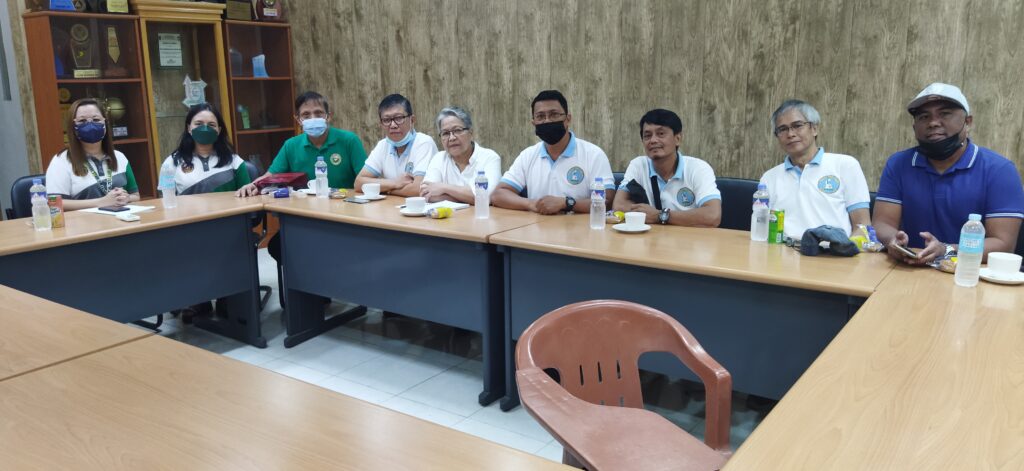 The Association of Rabbit Meat Producers, Inc. (ARaMP) visited BASC on Feb. 22, 2022 to discuss the holding of another national congress on rabbit meat. The visiting ARaMP officers were composed of their steering committee for the congress, with a tentative date on Nov. 16-18, 2022.  ARaMP and BASC organized the first rabbit meat congress on Feb. 26-27, 2020.
Led by Mr. Artemio Veneracion, Jr., the ARaMP steering committee also visited the Technology Commercialization Center of BASC to see the food processing equipment available in BASC. They also checked on the BASC Gymnasium to determine its feasibility as venue for this year's congress.
Present in the meeting were President Jameson H. Tan, VP-REPD Honeylet Nicolas, and VP-AA Cecilia Santiago. BASC administration gave its usual assurance of support for ARaMP, and the group agreed to meet once a month for the preparations. Aside from being the second national congress, the BASC and ARaMP working group will also look into the possibility of making it an international congress.